Nei giorni 17-18-19 ottobre, puoi venire a trovarci a Verona in occasione della fiera Vinitaly/Sol & Agrifood - Special Edition (Area Biols.eu)
Ci trovi al Padiglione 4 - Stand A6
La fiera è riservata agli operatori del settore e per l'ingresso è necessario l'invito. Richiedi subito l'accredito gratuito.
Cold extracted and as good as real extra virgin olive oils should be.
Tamia Biologico - 2 x 5 litre Bag In Box - Italian Organic Extra Virgin Olive Oil

Organic Mix Pack - 6 bottles of 500ml

Extra Virgin Mix Pack - 6 bottles of 500ml

100 litri in Bag in Box da 5 litri

60 litri in Bag in Box da 5 litri

30 litri in Bag in Box da 5 litri
Organic Extra Virgin Olive Oil
Organic, Certified, Award-winning
For almost 100 years we have been taking care of olive growing knowledge and traditions as ancient as the land that welcomes us…
The excellence of organic olive oil Made in Italy
Out organic olive oil are produced according to the highest standards of: quality, healthiness, sustainability and traceability:  Organic Farming and Protected Designation of Origin – PDO Tuscia.
Save the planet and save money!
We want to do our part. Our oil must be sustainable for the planet and for families.
Bag in Boxes save 90% of emissions and 70% of waste.
The same quality as always in a large format: protected from light, practical in the kitchen, you don't waste a single drop.
100% freshness guaranteed 18 months.
"10 years travelling around the world, I have never tried anything like this". Chef Falvio Pontani tells us about his wonderful discovery of Olio Tamia.
Read the article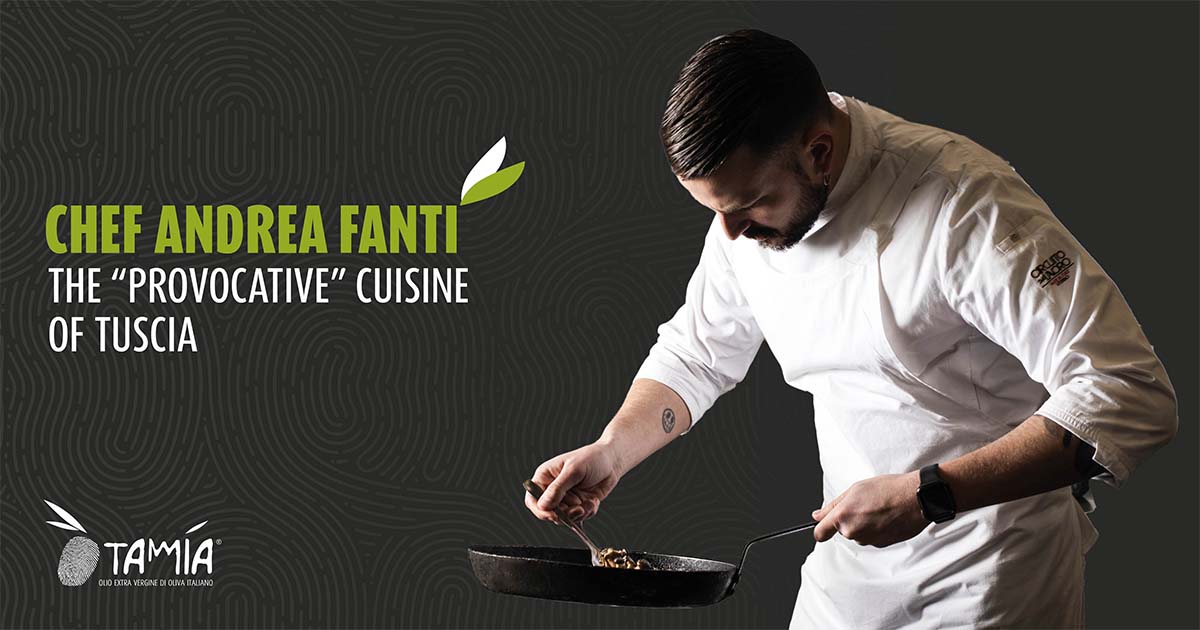 In Chef Andrea Fanti's kitchen, he is always looking for something new and surprising to offer. That is why with Tamìa products he felt immediately at home.
Read the article
The reasons for our success