Once again we travelled to the capital to meet a great starred chef, Riccardo Di Giacinto. The professional told us about his first experience with Olio Tamìa, not failing to emphasise the amazement of his Italian and foreign customers at their first taste.
Inside his restaurant All'Oro, Di Giacinto welcomes customers from all over the globe, attracted by the beautiful design of the restaurant and the aromas and flavours coming from the kitchen. Among these is the unfailing taste of organic Caninese, one of the types of Tamìa olive oil that has won over our star chef.
Chef, tell us about your first experience with Olio Tamìa… when did you meet it?
Well, let's talk about a few years ago. With the family, we had decided to spend a Sunday in beautiful Tuscia, which led us to eat at a restaurant in the area. Among the various dishes, they brought us some bruschettas and olive oil that immediately won my daughter over. Out of curiosity I tasted it too and a few seconds later I was already asking for all the information I needed to contact Olio Tamìa.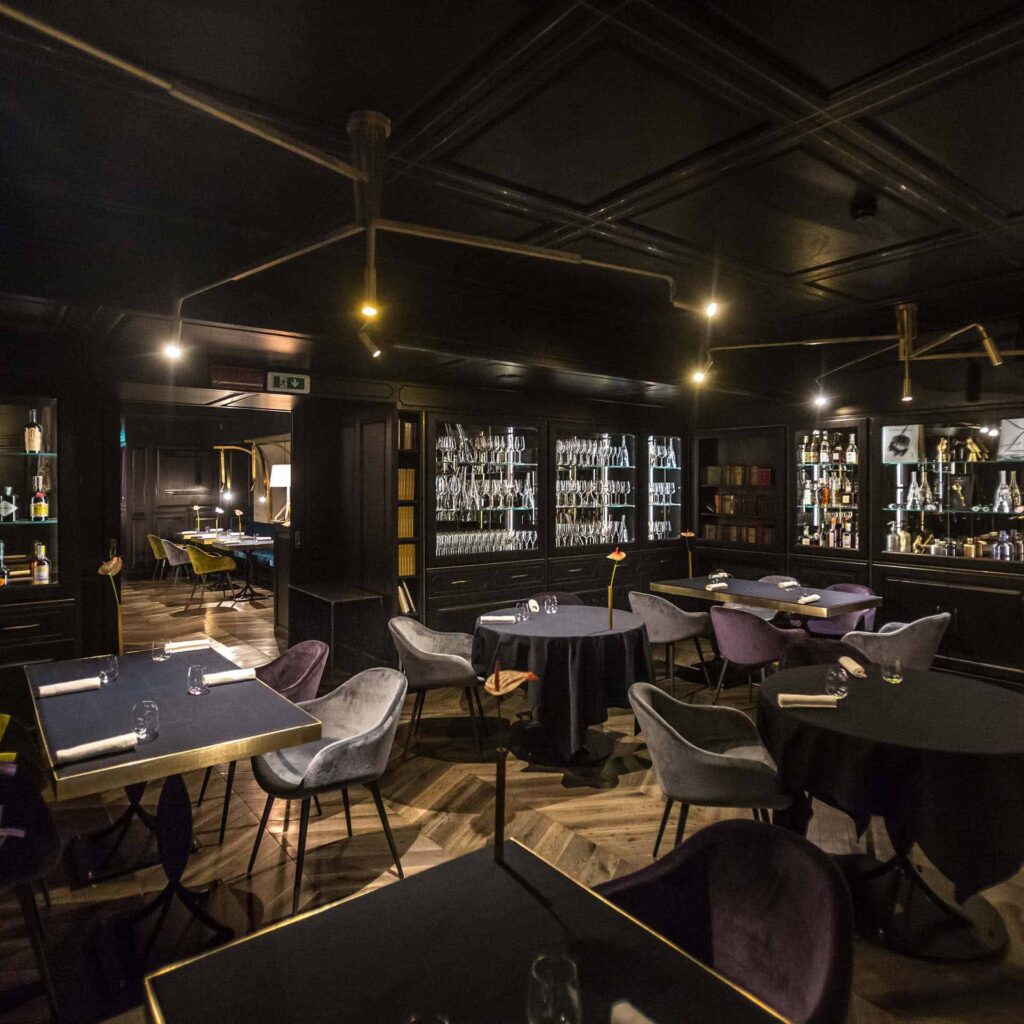 Did you immediately contact the company?
Of course! It was not long before I got to know the producer and the company, which allowed me to discover the philosophy behind the production of this exceptional olive oil. I was immediately captivated, as were the partners, particularly Pietro Re, with his constant and direct commitment to the olive trees.
We can say that the first approach with Olio Tamìa was, therefore, welcome!
Absolutely and indeed, as with all excellent ingredients, in this case the first approach was literally 'life', as I like to say. I immediately understood the quality of this product, also thanks to the work I have been doing for years, that of the chef, which has led me to taste an indescribable quantity of olive oils. However, when you come across something of real quality, the perception is immediate.
How important is quality olive oil to you?
For me, olive oil is a pivotal ingredient in my cooking. I can even say that I could probably manage to cook without any other product, but I could not do without olive oil and Olio Tamìa I must say embodies all the qualities I look for in my cooking.
Chef, tell us which is your favourite type of Tamìa oil
Definitely the Organic Caninese. As I have already said, I have been working with many olive oils for years, but here we are faced with a truly distinct personality, one of a kind. Needless to say, the producers of Olio Tamìa really know their stuff… This is also demonstrated by the many of our customers who taste the oil and ask us where they can buy it. Just the other day some Texan tourists decided to stock up and take it back to the USA. They really went crazy after the first taste!
Are there many customers who appreciate Olio Tamìa?
Undoubtedly, but it is not only foreigners, who are usually the ones most susceptible to the excellent qualities of our olive oils. There are many customers from Rome, Lazio and the rest of Italy who are amazed by Olio Tamìa. The return of foreigners, finally, was the icing on the cake. There are many who ask me to know more about the olive oil I serve them.
Before we say goodbye, tell us about one of your Olio Tamìa dishes… make us salivate!
Among the latest we have a three-tomato fruit salad with an amberjack dressed with Olio Tamìa's organic Caninese and basil. Everything is served with a lemon cream that we grill and an iced peach mousse. A fresh dish, perfect for summer, that marries wonderfully with the great personality of this exceptional olive oil.