BLEND OF FRANTOIO, LECCINO AND MAURINO
COLD EXTRACTED - 100% ITALIAN - 100% ORGANIC OLIVES
Tamìa Gold is a blend extracted through cold pressing, using only the finest olives from well-known local cultivars in the world of Extra Virgin Olive Oils.
It is thanks to their synergy that Tamìa Gold acquires a fresh, refined taste, managing to combine a moderate bouquet with a structured and lively finish, leaving a lingering taste of true Italian olive on the palate. The result is an exceptional combination.
To the nose, Tamìa Gold awakens the senses with intoxicating yet delicate and never overpowering notes. Well-recognizable flavors will meet on the palate, leaving even the most discerning tastes pleasantly satisfied.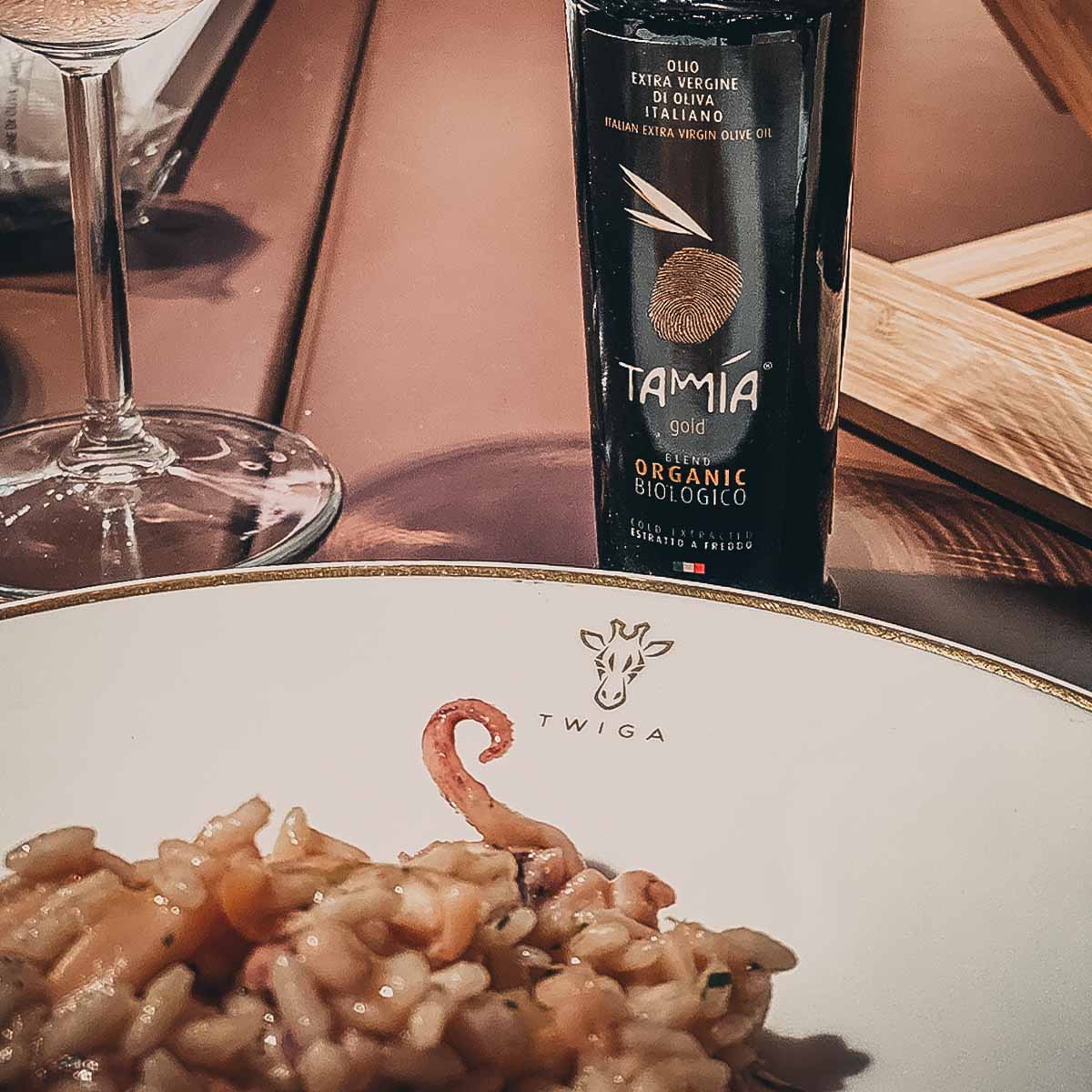 Tamìa Gold is a very versatile extra virgin olive oil, capable of enhancing the flavours of every course, without ever being intrusive. The best combinations are with delicate dishes, such as raw dishes and vegetables. Try Tamìa Gold raw. Experiment it on vegetables au gratin, crudités and grilled fish. You will amaze your guests by enhancing the flavours of each of your dishes.
Cold-pressed blend of 100% Italian organic olives, Frantoio, Leccino and Maurino varieties.
Average nutritional values per 100 ml
Organic Italian Extra Virgin Olive Oil.
Superior category olive oil obtained directly from olives and solely by mechanical means.
Caninese, Maurino o Gold?
Not sure which one to choose?

TRY THEM ALL!