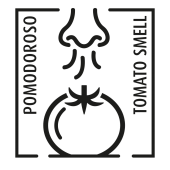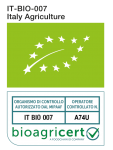 Tamìa Maurino Organic Olive Oil
Monocultivar of 100% Italian organic olives, Maurino variety
Tamía Maurino is our first extra virgin olive oil to be extracted, in mid-October, from 100% Maurino olives.
The quality of the Organic, the early harvesting and the exclusive method of extraction, give this extra virgin olive oil a high phenolic charge that is expressed in an intense fruity flavor with a decidedly herbaceous taste with harmonious notes of spicy and bitter.
Bruschette, omelettes, fried red meat, shellfish appetizers, tuna, salads, chickpeas or beans, marinated red meat or swordfish, blue fish, vegetables au gratin, grilled porcini mushrooms, soups and risottos with mushrooms, shellfish in sauce, roast chicken, grilled chicken, goat cheese, burrata, a teaspoon in baby food (recommended).
Average nutritional values per 100 ml
Organic Italian Extra Virgin Olive Oil.
Olive oil of superior category obtained directly from olives and only by mechanical processes.
To the nose
Medium/intense green fruitiness with prevailing hints of leaf and tomato leaf
To the taste
Bitterness medium with sweet sensations of grass that evolve into sharper notes of leaf and rocket, very long; spicy medium in intensity and persistence