Extra-virgin olive oil has always been considered half-way between a foodstuff and a medicina product. The beneficial properties of olive oil essentially come from the composition of tryglycerides and polyphenols it contains: in fact, it contains the highest quantity of monounsaturated fats compared to any other animal or vegetable fat. Moreover, no intolerances towards this product have been found and its plant origin allows it be made ample use of in vegan and vegetarian diets.
Pregnancy
It is good practice to add two tablespoons of extra-virgin olive oil a day to your diet during pregnancy. The fatty acids that the oil contains contribute to the formation of the cells of your baby's nervous system. Used raw, moreover, oil reduces problems connected to uncomfortable constipation for the expecting mother.
Children
Adults
Calories
Daily Requirements
Sports
Cosmetics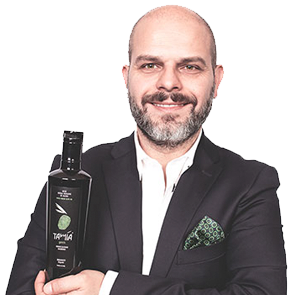 The Extra Virgin Olive Oil properties
Over the past few years, we have been witness to a rise in the general awareness of people in relation to the importance of healthy eating habits which, together with physical exercise and a balanced lifestyle, become the determinant factors for living longer and better. This awareness was considerably boosted by the enormous progress made in scientific research and by Internet, through which the results of these studies are rapidly spread to all of us. We have found that increasing attention has been paid to studying the nutraceutic properties of extra-virgin olive oil, and a now uncountable number of studies have proven the benefits that the human body gains by its daily assumption.
Polyphenols are amongst the most precious components of extra-virgin olive oil, the only plant oil that is rich in them. These substances, which determine its characteristic fruity aroma and pungent and bitter taste, have a high anti-oxidizing power that, as well as protecting the oil from oxidizing when it comes into contact with oxygen, also perform a strong anti-oxidizing action on our body. Quantifying the amount of polyphenols is extremely important to us because, as well as guaranteeing the genuineness of the product, it has made it possible for us to monitor the trend of these amounts over the years and implement the measures of improvement in the work processes that have enabled us today to withhold the greatest concentration possible of them in the Tamìa Extra Virgin Olive Oils.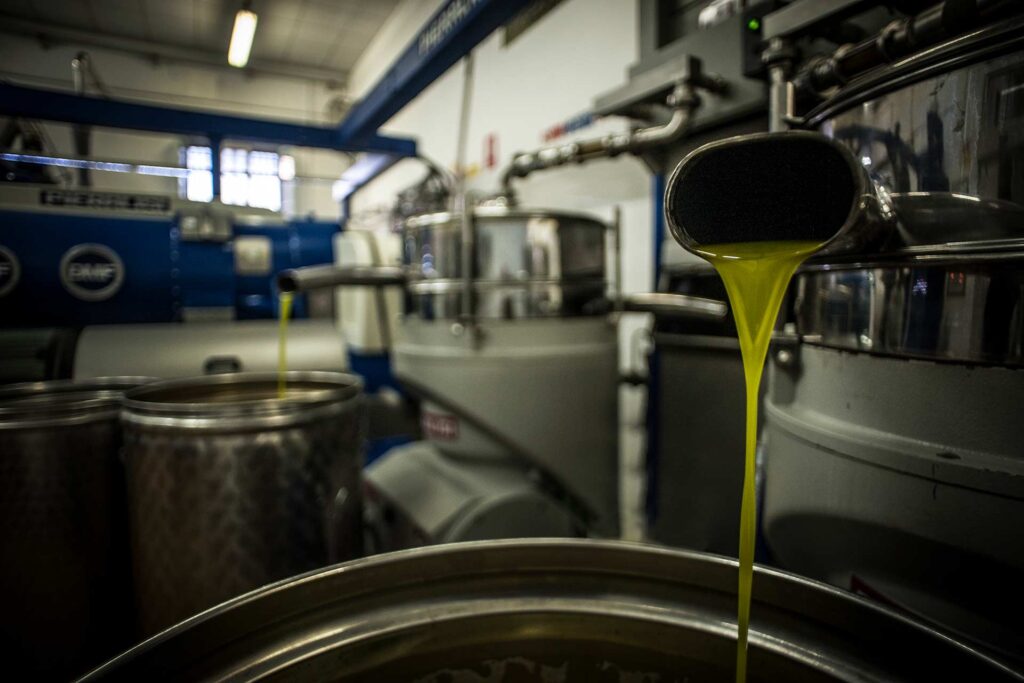 The 3 lines of Extra Virgin Olive Oil have been conceived, made, preserved and bottled in order to satisfy the most demanding consumers in terms of quality and variety of the product, practicality of use and household preservation.
As well as the strict harvesting, extraction and stocking methods employed, we have placed great importance on how to best preserve this precious product and to the choice of materials used for packaging it. Starting from the bottle itself, with its dark green glass that offers a high degree of protection against the rays of light and the special closing and mixing lid, which stands out for its anti-drip, anti-filling features (a guarantee against tampering and a requirement in HoReCa distribution) and the only one by which when the bottle is returned to its standing position, it closes automatically, positioning a little ball over the duct from which the oil is poured, thus separating it from the oxygen outside.
Once a bottle is opened and as the oil inside it is used, the amount of oxygen within increases: in order to keep this contact to a minimum and to limit the oxidation process that would inevitably start up, we only produce small-sized bottles which, once opened, can be finished quickly, so that you can always have an extra-virgin olive oil on your table that can express its sensorial and nutritional qualities at their best.
Extra-virgin olive oil calls for a few simple rules of preservation that, if followed, keep its qualities intact: always keep it tightly closed, in the dark and away from sources of heat.
Whereas by law it is recommended that are they are used within 18 months from the date of production (the terminology in fact does not mention expiry, but always states "best before…"), we have no problem in asserting that, given their high content of polyphenols, our extra-virgin olive oils can most certainly be used for at least two or three years.
An Extra Virgin Olive Oil with a rich and unique taste