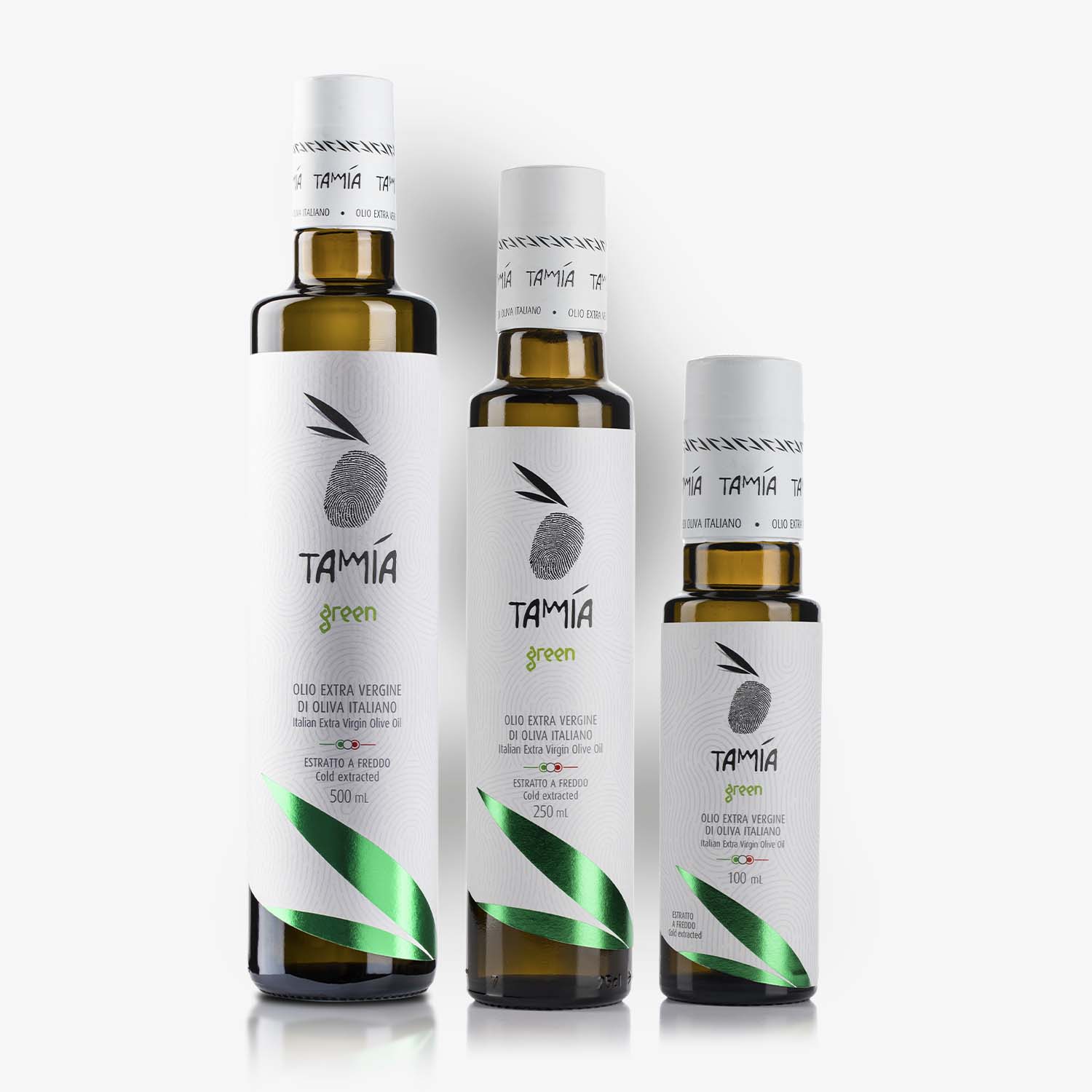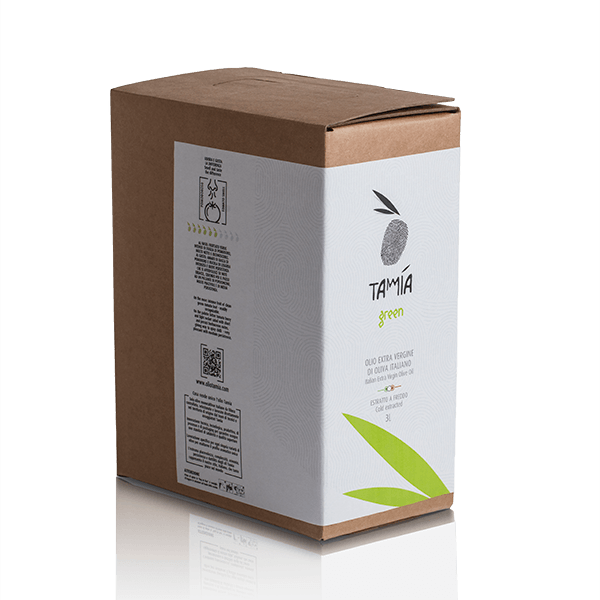 Monocultivar of 100% Italian Olives
Tamia Green is part of the new line of high quality extra virgin olive oils conceived, studied, designed and made by Tamia with only one purpose, that of creating olive oils that are perfect to be eaten and giving the consumer a balanced olive oil that could delight the palate.
Try it on a seafood salad, on pasta with tomato and basil, in white fish marinades or on fresh bread.
Average nutritional values per 100 ml
Italian Extra Virgin Olive Oil
Superior category olive oil obtained directly from olives and only by mechanical processes.