Born in 1981, Fundim Gjepali was born in Durres, Albania, and settled in Italy in 1996. Today, the chef continues to shuttle between Italy and his homeland, alternating as executive chef between the prestigious Antico Arco restaurant in Rome and Padam Boutique Hotel & Restaurant in Tirana.
In his restaurants it is possible to discover a spectacular and tasty combination of classic and creativity, where innovation and techniques of the highest level produce one-of-a-kind dishes, inspired by the Roman tradition and made with high quality products and magnificent layouts. Among the raw materials that Chef Fundim Gjepali draws on, the unique flavor of Olio Tamìa could not be missed.
Chef, let's start at the beginning: when did you meet Olio Tamìa?
Well, it has been several years now! Let's talk about 7 years ago, when I tasted for the first time the exquisiteness of this oil. A truly excellent production, about which I had already heard from Pietro Re himself, with whom I have had a dear friendship for many years. The occasion, in particular, was that of a culinary-based event I attended during one of my stays in Tuscia, a place I love very much for its magnificent landscapes and unmistakable flavors. From that fateful day, Olio Tamìa became the guest of honor at our restaurant Antico Arco in Rome.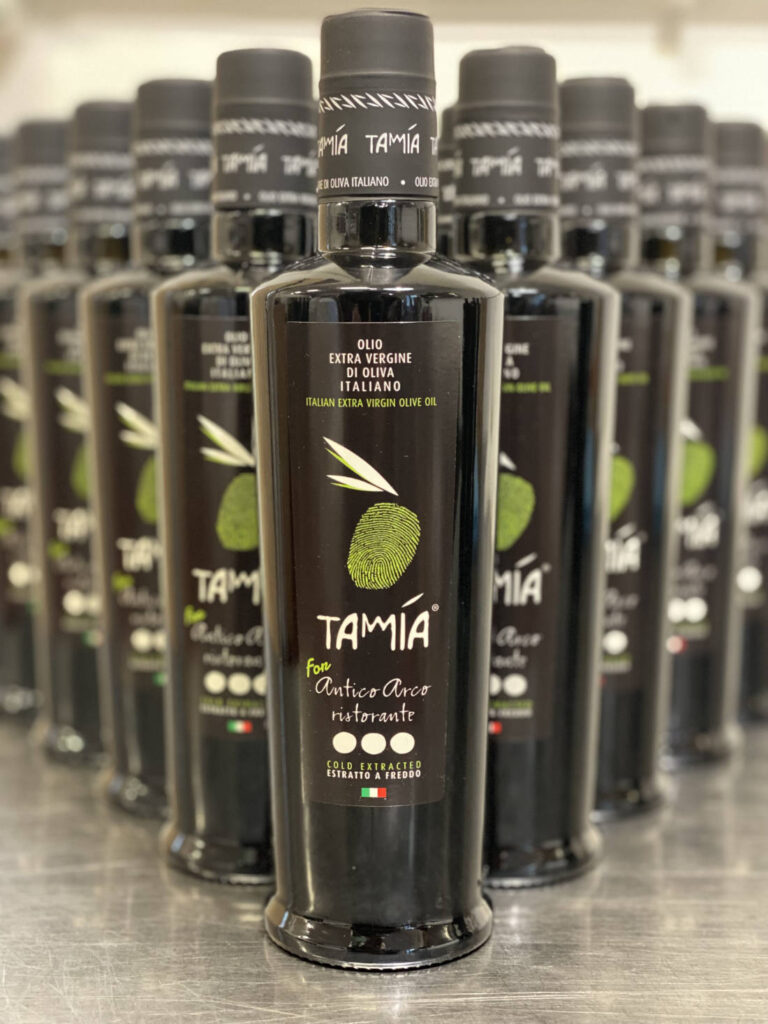 If you were already friends, in a way you had a chance to "see Olio Tamìa growing up"!
That's right, that's exactly what it was. Over time I literally saw this wonderful brand blossom. I have been able to see all the love and great passion that Pietro Re has infused into his company, starting with the care of the plants and their fruits. From the first day I tasted Olio Tamìa products, I immediately recognized their high potential. Pietro's merit has always been that he has always been very open-minded, which has allowed him to compare himself with the whole world. I think it is also thanks to this quality that the company has been able to grow and achieve very important international goals.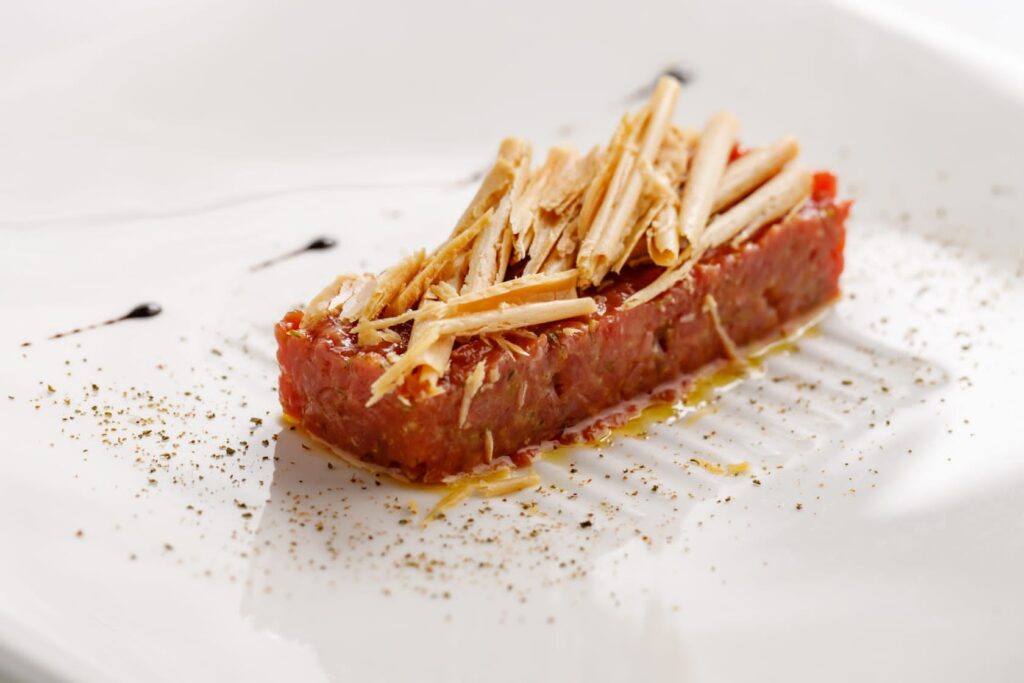 Let's get down to the specifics-what was your first impression when you first tasted Olio Tamìa?
Highest quality. But I had no doubts, knowing Pietro well and the philosophy behind his work. He was among the first to innovate in the industry, before his way of working and producing organically became a real trend. Credit must be given to him for this enormous courage as well…and then, Olio Tamìa is a unique product that conquers all palates, even tourists from further afield love it right away.
Tell us about your restaurant's customers, are there many people who come from abroad?
Of course, Rome remains a square with a very large audience, which is why many of Antico Arco's customers are foreigners. Americans, Europeans, Asians… we continue to welcome people from all over the world, and everyone is amazed by Olio Tamìa, by its round, delicate taste, which goes perfectly with every dish, even the simplest. To give you an example, it is also the olive oil we use on the welcome focaccia we offer to those who sit at our tables, and think that there are those who have fallen so in love with it that they ask us for all the information they need to purchase it!
Can we say that your experience with Olio Tamìa was 100% satisfactory?
Absolutely, so much so that Olio Tamìa has created an olive oil especially for us. A kind of "customization," if we want to call it that, that makes the product even more unique and that was designed to match each of the dishes we serve to our customers. It was a treatment that really made us feel important and celebrated our marriage to this exceptional olive oil.